Een opleiding in esports, het klinkt voor veel gamers als een utopie, maar esports is meer dan pro-gaming en er zijn momenteel een aantal scholen die een opleiding aanbieden gericht op (een deel van) esports. In dit artikel sommen we er een paar op, maar zeker niet allemaal.
Als je dichter bij huis wil blijven, zal je blij zijn te horen dat er een paar Nederlandse scholen zijn die een opleiding in esports aanbieden.
Would you like to pass on your sporting passion to others and work in the esports sector as an event organiser? Or would you like to work as a manager at a company that offers gaming expertise? Would you like to use your creativity to bring gamers, developers and companies together with your knowledge of esports? Or would you like to become a specialist in the field of content or coaching esporters? Then this is your training!
Get ready to work in one of the world's fastest-growing industries: the games industry! In this minor, you will explore the esports industry by organising an esports event and working on an assignment for a company or organisation, such as Nintendo or PSV. The minor takes place between September and January (1 semester, 30 ECTS) and the official teaching language is English. In the first half of the semester, you will work on a strategic proposal and on the set-up of an esports event. In the second half of the semester, you will work for a client.   For more information about the minor, please contact Liedewei Ratgers (ratgers.l@buas.nl) and Mathijs van der Kroft (kroft.m@buas.nl).
Sports & Esports is a specialization from the regular bachelor's programme Leisure & Events Management (4 years, 240 ECTS, specializations begin from year 2). This study focuses on the experience of sports & esports, not so much from the participant's perspective (practising or assisting in (e)sports, professionally or otherwise), but more from the perspective of spectators and fans. Rather than focusing on one specific game or sport, the programme looks primarily at what these industries and (e)sports can learn from each other. You will discover how to fuse insights from both industries and how to create new impactful and meaningful experiences for fans and enthusiasts. This specialisation prepares you for work in various organisations in both sectors. For example, helping sports and esports organisations with creating the best possible and most innovative sports and esports experiences, but also supporting brands using sports and esports for branding and marketing purposes. For more information about the minor, please contact Liedewei Ratgers (ratgers.l@buas.nl) and Jur van de Graaf (graaf.j@buas.nl).
Wil je je horizon verbreden? Dan moet je eens kijken naar deze universiteiten en hogescholen in andere werelddelen, die ook een opleiding in esports aanbieden.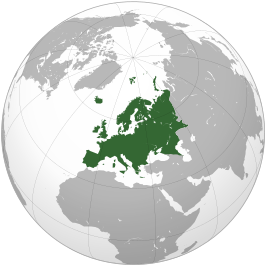 Netherlands
France
Spain
UK
Finland
Germany

The Expert Class in Esports Management at Vrije Universiteit Brussel focusses on the commercial and economic side of esports. It handles the history of different events, while taking a closer look at marketing and even the social aspects of esports. The Expert Class will be held for the first time during the academic year 2020-2021, spanning thirteen classes.For fourteen Thursdays, the course takes you through every possible component involved in Esports management. If you are interested in taking this course, you can find all relevant info at their website.

The postgraduate Esports Business Architect at PXL Hogeschool opts for a broader scope and focusses on three different pillars: gaming and digital media, esports technology and esports business. The idea is to give students the knowledge to fulfil different positions in esports and give them the tools to integrate esports in different sectors, such as human resources, software development, education and healthcare. For more information about the postgraduate Esports Business Architect, please visit the website.
The XP courses focuses deeply on event management & marketing. By starting with teaching the fundamentals of the esports industry, the students will quickly gain the insights to deepen their knowledge in practical projects. The main pillars of the XP program are:
Master the fundamentals
Consolidate knowledge to put it into practice
Master the skills and develop your own projects
After graduation, careers await in creating events and tournaments, digital marketing and community management.


A classic subject of communication & business management with a focus on the esports industry. The programme is a mix of communication, marketing and event management with basics in psychology, social sciences and accounting. Thus, the diploma at ISEFAC prepares you for jobs in the gaming sector in management, communication and event organisation.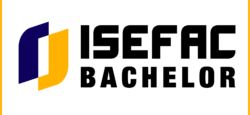 The BBA in Sports and eSports Management in Barcelona (Bachelor of Business Administration) is designed to give students the skills and knowledge they need to compete in the sports industry and related businesses and organizations, by combining specialist teaching about the principles and practice of sport management with general training in management, business administration, strategy and research methods.

The Online Bachelor offers students competencies and skills required to become a professional in the industry of sports and work in exciting sports businesses. This Business Bachelor with Sports and eSports online provides knowledge on the theory and practice of sport management and understanding of business administration in general and marketing.

Summing it up in one sentence, the esports degree at Sheffield Hallam University teaches fundamental business and media skills for the esports industry for running events, managing teams and reporting on competitions. The necessary skills and knowledge are transmitted via a mix of lectures, seminars, exercises and practical activities in their radio room, TV room and newsroom. 
As a final project at the end of the programme students will work together with clients from the esports industry to host a live event.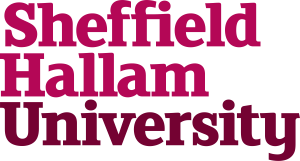 Unlike other business management programmes, Chichester University has a more scientific approach in teaching about esports. While still taking a look at event production, promotion, sponsorship, game play and co, the courses are also built around sports science, psychology and ethics – transferable skills for other postgraduate studies or jobs in various industries.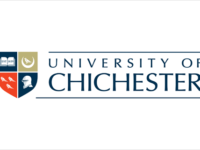 On this course you'll learn all about the esports industry as a global business, and you'll study the principles of esports games, allowing you to explore the world of competitive gaming. You'll learn what, fundamentally, makes a successful esports game. At the centre of your learning will be production and technology; you'll develop your ability to understand and apply the technologies associated with putting on an esports event. 
After an action-packed, intellectually stimulating three years, you'll graduate with a host of invaluable technical and critical thinking skills that will allow you to work in the esports industry, with a focus on production and technology.

The BA (Hons) Esports Management course will provide you with the academic expertise and contacts to help you develop an exciting professional future in this growing industry. Combining theory and practical application this course will draw heavily from practicing esports leaders to cover multiple aspects such as technology and digital innovation, marketing, events, operations and analytics. Internships, placements, project fieldwork and workshops will enable you to create a CV that will allow you to apply what you have learnt and make the contacts required to kick start a successful career.

The basic studies provide you with the business competence needed to understand the fundamental processes of business operations and the esports landscape. In professional studies, you will study leadership and management, esports event management and managing and planning international operations and also dive in deeper into the esports landscape and learn about esports business, games, publishers, and the community. You also get the chance to discover a lesser known country as Finland.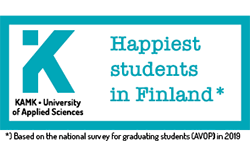 The Nordic Esports Academy bootcamp is organized in the Kajaani University of Applied Sciences campus area. Separate facilities are secured for the bootcamp to ensure participants have uninterrupted lectures, coaching sessions, Internet access and other important commodities. The bootcamp is open to all games and genres, not limited by your player ranking or skill. Our coaches have broad experience in esports, both in general and in specific titles, and are able to offer quality coaching no matter the game. Lectures during the bootcamp are divided into five relevant topics, which will help you get the most out of every aspect of esports.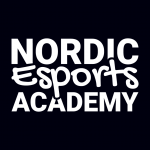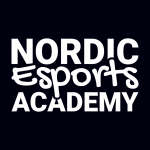 The HS Mittweida is the first (and at the moment only) state school in Germany offering a possibility to study esports – not as a main course though. In Mittweida, students studying media management can deepen their studies at esports and game marketing from the third semester on.
In four semester, students learn the whole process of creating esports business models, with a main focus of the development process and marketing of games and events.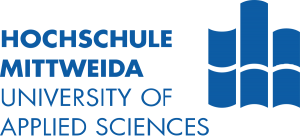 Officially, the first school to offer an esports diploma in Germany, HAM created a esports business degree with practical orientation. The focal points of the program are:
esports event management
management of esports teams
esports marketing
digital innovation of gaming industry
 
The degree program is offered semi virtual, so it's split between online and on-site courses. That's a big advantage for the flexibility: Next to studying full time, HAM also offers the possibility to study in part time or as a dual study.

The degree course at Macromedia might be the most extensive one in regard of esports business principles in Germany. It targets students who would like to achieve a management position in esports, whether it's for leading game development, athletes or events. The six main contents are:
empiric research & statistics
principles in sports communication & sports sciences
athletes management & sports marketing
principles in esports & games management
esports & games business
esports event management

This course is designed to prepare students with the fundamentals of game development and Esports knowledge. It aims to introduce the exponential growth of Esports tournament events and the trend of live streaming of major Esports tournament events together with concept of game design theories and game programming.
It is developed to fulfill the educational needs of becoming a technical game developer, and a professional that handles the management of Esports teams and events, and streaming of Esports events.
LX Lanxiang E-sports Club focuses on building an e-sports youth training camp system. The club has 4 divisions: King Glory Division, PlayerUnknown's Battlegrounds Division, League of Legends Division, and Peace Elite Division. Each branch of the club participates in professional leagues such as KGL, League of Legends LDL, PlayerUnknown's Battlegrounds PDL and TGA for each project. It is the only e-sports college in the country with a professional e-sports club. The professional competitions of each project are all in the mode of coach leading all students on the field, focusing on youth training.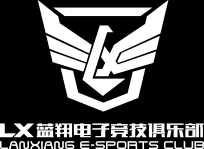 Medaille's esports management program is perfect for technology-forward, business-minded individuals with a penchant for professional gaming culture. Focusing on administration, media and advertising, you will be immersed in the world of video games, from a peek into game design and introductory courses in programming to the management of professional multiplayer competition.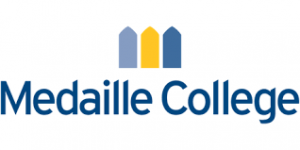 With Messiah University's reputation as a fierce competitor in varsity sports, it shouldn't come as a surprise that we jumped into the new and exciting world of competitive gaming. Learn more about Messiah's new varsity esports program and how you can compete against other collegiate and amateur teams all across the nation. Messiah's esports team competes in the newly-renovated esports varsity practice space located in the basement of Mellinger Apartments. Featuring three big-screen televisions and 15 new gaming machines with peripherals, as well as gaming desks and chairs, the state-of-art space is home base for team meetings, scheduled practices, scrimmages, competitions against other collegiate and amateur teams, and coaching sessions.

UCI is the first public university to create an official esports program and is regarded as one of the best and most comprehensive in the world. The vision for the esports program was born in the summer of 2015. With a successful Computer Game Science major, a thriving gaming community, and a history of elite competition, UCI is a natural place for esports to thrive. Working with student leaders, faculty, UCI's gaming community and forward-thinking administration, the esports program was announced in the spring of 2016. On September 23, 2016, the UCI Esports Arena powered by iBUYPOWER was opened, and UCI offered scholarships to its first League of Legends teams.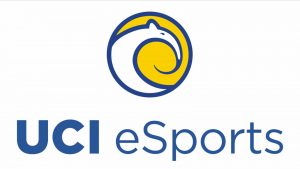 The eSports Industry is disrupting the traditional sports industry attracting new audiences, using new media channels and developing innovative new business models. The eSports Entrepreneurship & Administration program introduces students to this dynamic and exciting world of competitive gaming where business meets passion. Throughout this program, students gain essential sports business knowledge by studying sports marketing, analytics, tournament and league management, special events management, accounting and communications. Each term, students study a specifically-tailored, hands-on esports course.
Introductory esports gaming courses in the first year give students a grounding in the world of esports, the games, the businesses involved and the money-making strategies they use. Students learn about industry software/hardware, computer networking and the business models behind team management and tournaments while developing and honing their streaming skills. In the second year, students undertake a capstone project that integrates the knowledge obtained throughout the program and culminates in the execution of a real-world esports project. 

These few degrees show a growing interest from universities and colleges in esports and they are definitely not all courses in esports currently being offered. So if you want to make a career in esports, be sure to take a look around and see what is on offer, before you make your decision.